Queen of the Nile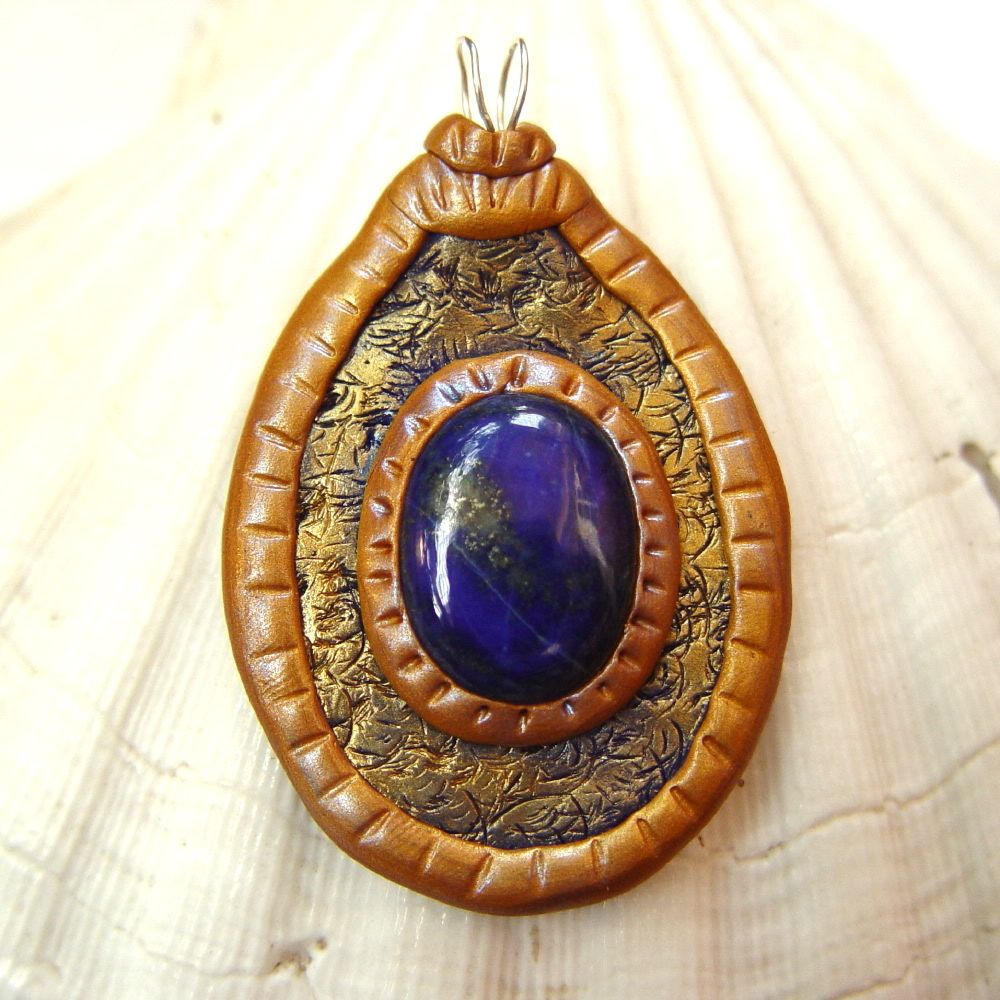 Available at
Art by Susmitha
Length: approximately 2 1/4 inches
Width: approximately 1 1/2 inches
Considered a royal stone since the time of Egypt, Lapis Lazuli is associated with the Third Eye Chakra. It brings courage and strength to the wearer and helps in developing intuition, wisdom, clarity and insight.
In this stunning pendant, a gorgeous, high quality Lapis gemstone from Afganisthan has been embedded in polymer clay which has been embellished with pearlescent powders. The bail is made out of fine silver wire.
I have charged the Lapis with Reiki to enhance it's energy. There is a gap on the backside of the pendant right behind the stones so there is no obstruction between the energy of the stone and the wearer.
As in all my creations, this is an exclusive, one of a kind piece. I have carved my initials in tiny letters on the back of the pendant.
- Susmitha (artbysusmitha)